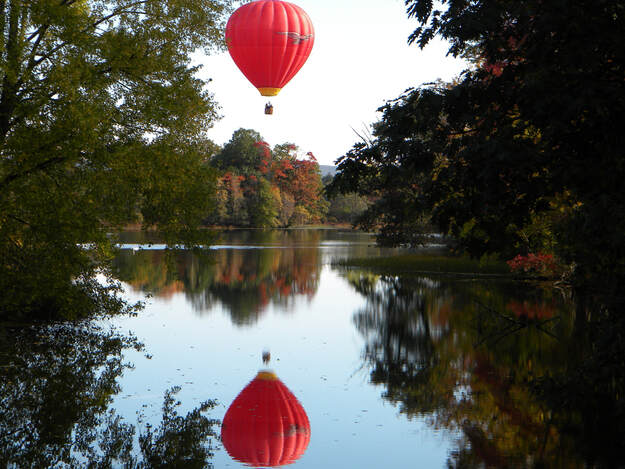 Contact Information
Phone / Text: 413-387-5658
Email: don.firehawk@gmail.com

Misty River Ballooning offers hot air balloon flights above the beautiful Pioneer Valley of western Massachusetts.
We fly from several locations in the valley as well as the surrounding hill towns. As you float quietly above the valley, the Connecticut River winds its way south below you. On a clear day you can see the Berkshire Hills of Mass, as well as the mountains of Vermont and New Hampshire

After your flight you'll enjoy complimentary champagne. Then you'll be returned to your vehicle at our meeting location.